Stephens Media Group is a family owned, privately held company that uses the power of radio & digital media to generate more revenue for local businesses. We do this by communicating the right message, to the right audience, creating new customers right-away!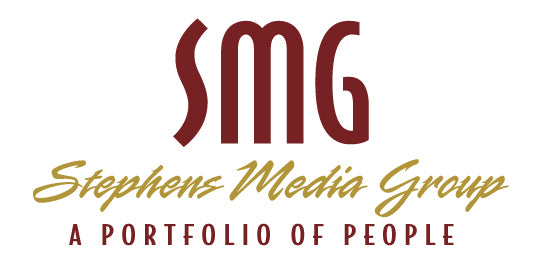 Business owners look to Stephens Media Group when:
- Frustrated that sales and revenue aren't as high as they should be.
- Discouraged at not being able to attract a specific prospect or customer.
- Struggling to find the right advertising message.
- Tired of losing customers to a competitor.
- Fed up with advertising that doesn't work.
Stephens Media Group gives businesses access to our audiences:
- on air (radio)
- on line (web & email)
- on site (live broadcast)
- on-the-go (mobile streaming).
Clients of Stephens Media Group repeatedly do business with us because:
- We care more about making you #1 with our audience than convincing you we're #1 in the radio market.
- We care more about how much your customers buy from you than how much advertising you buy from us.
- We care more about turning shoppers of your product or service into buyers of your product or service.
- We care more about making small businesses win because we are a small business that wins.
When businesses advertise a compelling offer on Stephens Media Group's platform of stations & digital capabilities:
- Customer activity picks up
- Sales increase incrementally
- Branding happens
- Customer bonding occurs
- Bottom line increases